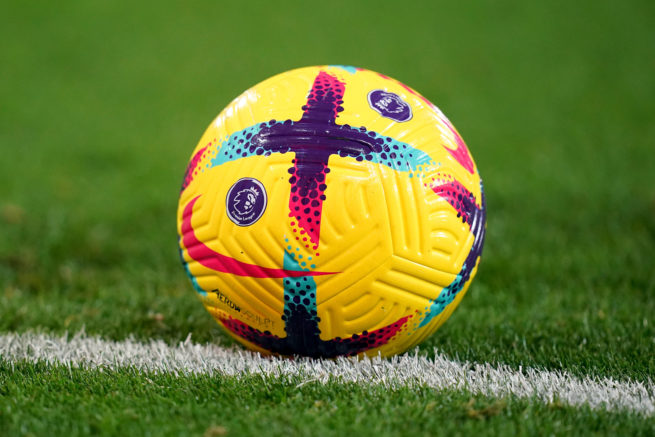 Disciplinary Actions Looms over Manchester City amid Pursuit of Jude Bellingham
The race for Jude Bellingham by Manchester City may be complicated due to the charges announced by the Premier League regarding alleged financial rule violations.
The Premier League has reported that Manchester City, the reigning champions, is facing a significant number of charges related to alleged financial rule violations. A disciplinary commission will determine the club's fate. After a four-year inquiry, the Premier League has officially charged Manchester City with more than 100 breaches of its financial regulations. If confirmed guilty, this would be an unprecedented move that could result in their expulsion from English football's top tier. The alleged violations date back to the 2009/2010 season and have now been brought forward for resolution by independent commission members.
Nevertheless, amid all this chaos, City's betting fans are vocal in supporting the club during such gloomy times. If you're also one of them and want to place your bets throughout the season on the team, then it is worth checking out what the matched bet market is all about and how it can enhance the wagering experience.
Possible consequences of the charges include scolding the club, imposing an unlimited fine, preventing the club from participating in league games, deducting already earned or future points, suggesting the replay of league matches, or suggesting that the Premier League expel the club. This is a charge by the Premier League and would not affect other competitions, such as the FA Cup, where Manchester City won the final against Stoke City at Wembley in 2011.
Manchester City was shocked by the verdict and stated that they have undeniable evidence to back up their position. Notably, they have remained stalwart in denying any blame from the beginning.
The situation has become more challenging as the team is trailing behind Arsenal in the 2022-23 Premier League competition, and the frustration of their manager, Guardiola, has become more noticeable, as evidenced by his recent controversial statement that he doesn't care about the team's finish this year and his criticism of fans. Guardiola has previously stated that any loss of trust in the team's financial dealings could speed up his departure.
The Telegraph reports that the possibility of significant punishment and uncertainty due to the charges could complicate Manchester City's transfer activities, including their pursuit of Borussia Dortmund's Jude Bellingham, in the summer.
The central midfield position has been identified as a crucial area for the club to reinforce, and Bellingham is considered one of their main targets. The young English talent is sought after by top European clubs, with Real Madrid and Liverpool competing to sign him.
According to reports, Manchester City is targeting Bellingham as one of two potential new additions to their midfield. Despite the potential threat of disciplinary action, the club intends to proceed with their summer plans.