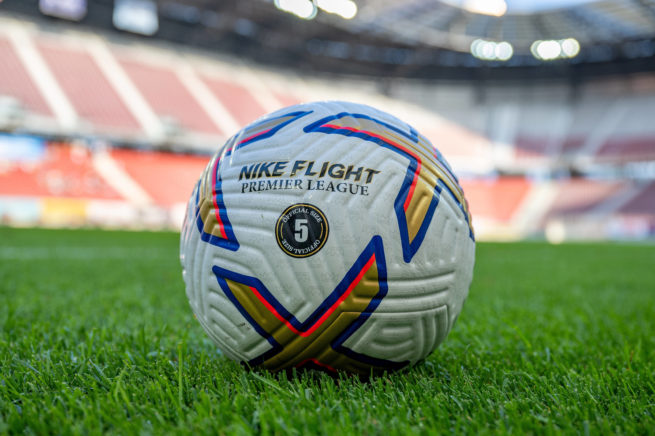 10 players to have scored the most goals since 2020 revealed
Every team needs a goalscorer. It's a fact of life and the only way a side is going to have any real chance of achieving success.
Of course, goals can be shared around the team, but you tend to find that the best teams will have one player in particular getting a shed load of goals for the club as they continue to challenge for the biggest honors that they may be competing for.
Indeed, those who continue to use new online casinos to enhance their wagering experiences while watching the football may have heard certain names continue to crop up and be called on a consistent basis over the past couple of years, with research having found that there are 10 individuals who have managed to score almost 50 goals since the start of the 2020s.
Transfermarkt have named the 10 players with the most league goals scored in Europe's top five leagues this decade and Ronaldo is second only to Robert Lewandowski. Let's take a look at the top 10 ahead of the upcoming campaigns that will start across Europe in the coming weeks…
10. Lionel Messi – 48 goals in 81 games
9. Andre Silva – 48 goals in 80 games
8. Wissam Ben Yedder – 50 goals in 84 games
7. Mohamed Salah – 55 goals in 90 games
6. Karim Benzema – 59 goals in 86 games
5. Kylian Mbappe – 62 goals in 74 games
4. Erling Haaland – 62 goals in 67 games
3. Ciro Immobile – 66 goals in 87 games
2. Cristiano Ronaldo – 68 goals in 83 games
1. Robert Lewandowski – 91 goals in 77 games
There are a plethora of talented names on the list above, with many of them being incredibly familiar to football fans all over the world.
However, it could be argued that there are a couple on the list that may be a little surprising, although that is nothing against their ability of putting the ball in the back of the net, as each of them have proven over their careers that they can come up with the golden touch when required.
For instance, many may not have had Ciro Immobile as high as third on the list in this ranking, but with an impressive 66 goals in 87 games, the experienced Italian forward continues to show everyone why he might be a little underrated by world football.
Wissam Ben Yedder and Andre Silva could both be other players that perhaps have not received the type of recognition that they may deserve for their goalscoring exploits, too.
Interestingly, some of the names have been on the move this summer, too. Lewandowski and Haaland have both switched clubs recently, while Ronaldo appears to want to leave Manchester United.