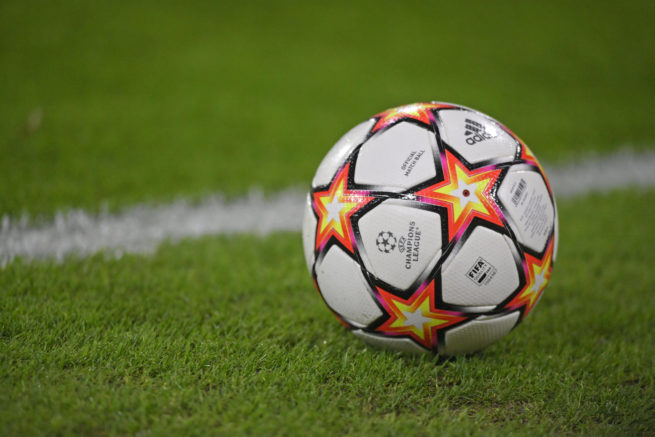 Inter with new figures: Onana and Mkhitaryan
Laureate midfielder Henrik Mkhitaryan and goalkeeper André Onana, from A.S. Roma and Ajax Amsterdam, respectively, were announced as Inter Milan's two new signings, according to the team's CEO, Giusseppe Marotta.
It seems that after what was experienced by the Covid-19 pandemic, there are many teams that want to reinforce their squads to make up for lost time, which is the case of the ´interistas´. And it is that, Milan snatched the league title from them, which generates greater desire to have a reinforced team that is proof of defeat.
In such a way, that now the Armenian and Cameroonian, will debut the Lombard shirt for the 2022/2023 season while they continue to wait for what could become a multi-carat offensive with the signings that the Italians have in their sights.
Therefore, the Italian general director also glimpsed that three more acquisitions are being worked on but nothing has been finalized yet, "we are trying to sign Lukaku and Dybala, but it also depends on the economic situation. Bremer is a player we want, for sure". The Belgian striker arrived from Inter last summer for 115 million euros, but has not managed to gel well in Tuchel's team and has been subject to exile.
It's not a distant dream
In addition, Inter, in fact, offers him seven million euros net per season, plus some variables that would go separately according to objectives. The negotiations seem to come to fruition at the next meeting. Lastly, there are many rumors that speak of Bremer's departure from the Italian team, and the 'Brazilian' himself has been in charge of confirming it in a statement to 'ESPN Brazil', "everyone knows my ambitions, I want to play in the Champions League League and being called up by the Brazilian National Team… I'm analyzing some offers, but I think next season I won't play for Torino".
Accordingly, and despite the fact that surely in no case will he be able to recover the more than 110 million euros invested in his signing, Chelsea will at least be able to save the payment of his salary and receive a minimum compensation for the temporary goodbye of his pupil. In the summer, if the player takes advantage of the loan, perhaps the 'blues' can negotiate his definitive departure for a more interesting amount.
Step by Step
For his part, Lukaku, 29, already played for Inter between 2020 and 2021, years in which he accumulated 64 goals and 16 assists in 95 official matches and in which he consolidated a solid relationship with the Italian club that, despite his economic situation and the complexity of the operation, he has done everything necessary to recover him.
That is why the Italian press already assumes that the Belgian Romelu Lukaku will return to Inter Milan. The 'nerazzurri' would pay about 10 million euros for the transfer of the current Chelsea striker and will take care of his salary.