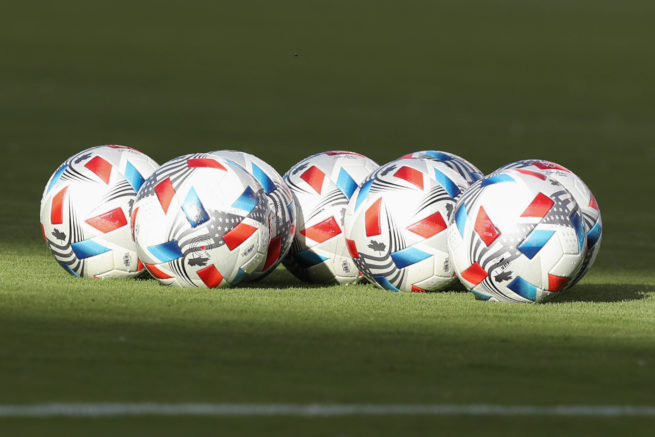 A Landmark deal: US women's football team agrees on equal pay
The US men's and women's national soccer teams will receive equal pay under a historic agreement announced by the US Soccer Federation on Wednesday, following years of pressure from female players.
The move makes the federation the first in the world to equalize World Cup prize money awarded to its men's and women's teams.
"This is a truly historic moment. These agreements have changed the game forever here in the United States and have the potential to change the game around the world," said US Soccer president Cindy Parlow Cone.
The terms of Wednesday's landmark agreement include "identical compensation for all competitions, including the FIFA World Cup, and the introduction of the same commercial revenue sharing mechanism for both teams," USSF said.
The deal stipulates that players from both teams "pool and share" the otherwise unequal prize money paid by FIFA for participation in their respective World Cups.
For non-World Cup tournaments, players from "both teams will earn an equal amount of the total prize money paid when both teams participate in the same competition."
Well Deserved
Over the past 30 years, the United States has been a trailblazer in women's football and the broader women's sports movement.
They won the first official FIFA Women's World Cup against Norway back in 1991. They set a new world record for attendance at a women's sports event (90,185) when they hosted and won the tournament against China in 1999 and became the outright most dominant women's national team in football history when they won their third world title in 2015 and their fourth in 2019.
The USA has continued to set benchmarks off the field, too. The introduction of Title IX by the federal government in 1972 ensured that women athletes at the college level were provided with the same opportunities as their male counterparts, creating a youth development system that is still unrivalled across world sports.
"I feel a lot of pride for the girls who are going to see this growing up, and recognize their value rather than having to fight for it. However, my dad always told me that you don't get rewarded for doing what you're supposed to do and paying men and women equally is what you're supposed to do," US forward Margaret Purce said.
The agreement, which runs through 2028, also aims to improve "player health and safety, data privacy and the need to balance responsibilities to both club and country," USSF said.