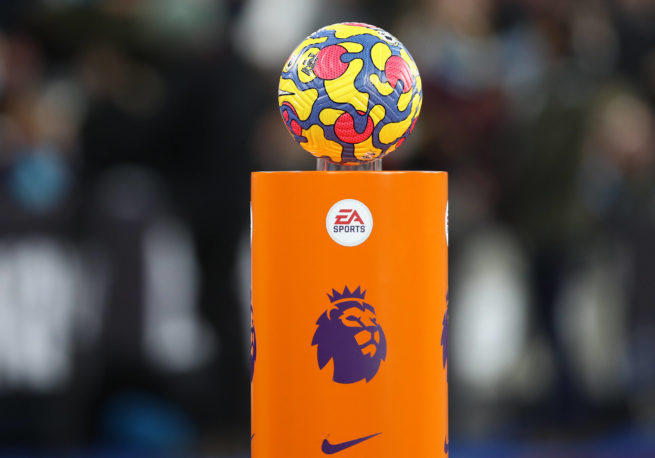 Top 4 Manchester City strikers of all time
Manchester City is well-positioned to win their 4th Premier League title in 5 years. They are on the top of the table and 9 points clear from 2nd placed Liverpool.
Manchester City has become a force to reckon with, ever since Sheikh Mansour bought the team in 2008. Since then, they have gone on to win a staggering 13 trophies.
They have had some great players playing for them over the years who have helped them secure the ultimate success in football. Yet since the past couple of years, Manchester City has been operating without a striker.
If the Football whispers are any true, Manchester City is trying to sign Erling Braut Haaland.
Manchester City sends shivers down the spine of the opponents without a striker in their playing 11. Now Imagine the destruction City can cause with Haaland on their side?
Now, without delving into the ifs and maybes of Haaland and City, let us focus on something that has already unfolded at Manchester City Football Club.
Therefore, let's take our microscope and focus on the best Manchester City strikers of all time.
Eric Brook
Brook is widely regarded as one of Manchester City's and England's best footballers of all time.
Eric Brook was an unconventional outside-left who frequently played in the center-forward position when the situation called for it. Brook possessed a powerful shot and was the team's natural penalty-taker.
He rarely missed a game and, with 178 goals for the Blues, he is still the club's second-highest scorer – an astonishing achievement for a player who wasn't always the main striker.
Francis Lee
In 1967, Manchester City manager Joe Mercer signed him for a club-record fee of £60,000. Fans appreciated his strength and tenacity, and he had an incredible aptitude for "earning" penalties and converting them.
In his debut season at the club, he scored 16 league goals in 31 games, helping City win the 1967–68 League Championship.
The title was determined on the final day of the season, with City needing a victory over Newcastle United. City was proclaimed champions after winning the match 4–3, with Lee scoring one of the goals. Lee also won the FA Cup with Manchester City, in the following season.
He is one of the Club's finest players and was a member of the appropriately titled 'Holy Trinity' of Bell, Summerbee, and Lee.
Peter Doherty
A pre-war hero who many older supporters believe was greater than Colin Bell and the finest Manchester City player ever.
Peter Doherty was not a true striker, but he did play as a forward. Before the Second World War ended his career, he had 82 goals in 134 matches. In 1936-37, he also led the team to its first league title.
Sergio Aguero
Sergio Aguero, arguably the best player to ever wear the City shirt, was signed by the club in 2011, shattering the club record transfer fee.
On the final day of his rookie season, he etched his name in City lore with a title-winning goal in the 94th minute against QPR. He is the top South American scorer in Premier League history, and he scored 100 goals faster than any other player except Alan Shearer.
He is the club's leading scorer and has the best minutes per goal ratio' in Premier League history.
Man city may or may not sign Erling Haaland, but they will always be grateful for Sergio Aguero and all the others!