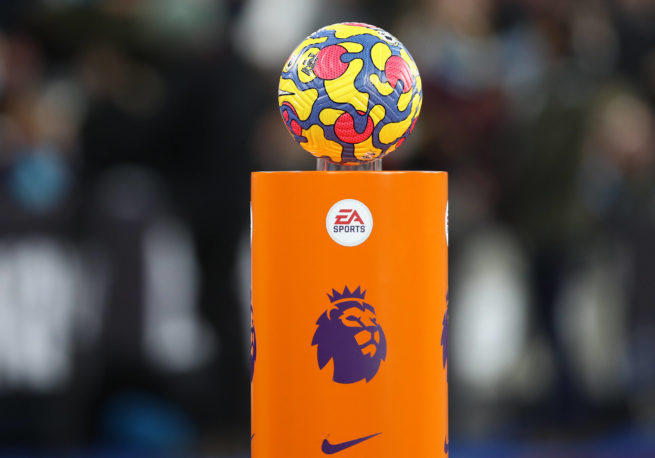 PREMIER LEAGUE: IS THE TITLE RACE OVER?
We're halfway through the international break, and it'll only be a few days before Premier League action resumes. So, we thought why not ask this question – is the title race already over? Now the Premier League is regarded as one of the best leagues in the world. Premier League is the most popular league in football and it's known for its competitive edge that is seen in no other league. Title races that go to the last minute, upsets that happen almost every other weekend, flashy goals, best players, top-class managers, and clubs with a humongous fan following. On paper, the modern-day premier league has got it all and man city is ruling it.
Manchester City began the season as favorites once again. After winning the Premier League last season and reaching their first Champions League Final, it's easy to see why they were rated as favorites by the bookmakers. Klopp's Liverpool were always the challengers but this season a few new entries were expected, that will challenge Manchester City to the very end. Chelsea having won the Champions League beating Manchester City looked promising. The red neighbors who live just a hop, skip and a jump away were looking even more dangerous with the signing of Cristiano Ronaldo. The headlines read, Manchester United and Cristiano reunited.
So, prior to the start of the season, we had potentially four teams competing for the Premier League title. This season was anticipated to have the most competitive title race seen in recent years, but what happened? To put it simply Man City proved it yet again, they are a cut above everyone else. Manchester City has dominated the premier league in the recent past. Having won the league 3 times out of the last 4 seasons. Manchester City is yet again in a pole position to make it four times out of five. Not to forget it's only January!
After game week 23, Manchester City has a 19-point lead over Manchester United and a 10-point lead over London rivals Chelsea. At this moment, the point differential is absurd, and if Chelsea and United were a new competition, Man City have blown them away. And so, what has been a recurring theme for the premier league over the last 4 years or so, has repeated itself. Liverpool yet again stands as the only serious title challenger for this season. With AFCON coming to a close, Liverpool will be more than happy to get their superpowers back. A return of Sadio Mane and Mohammed Salah to Anfield might be the perfect catalyst to review this title race.
Liverpool is 9 points behind Manchester City but with a game in hand. So, with a chance to reduce the gap to a potential 6 points, this Title race might see a twist in its tale. But, for that to happen, Manchester City would have to drop points, which appears unlikely given that it's this Manchester City team.
Pep Guardiola's Manchester City team is professional, efficient, and ruthless. To put it simply, they are the best team in England, perhaps Europe as well. They are well-positioned to dominate the Premier League for many years to come, but if anyone can stop them, it must be Klopp's Liverpool.
Is the Premier League title race over? – The fact is that only time will tell!