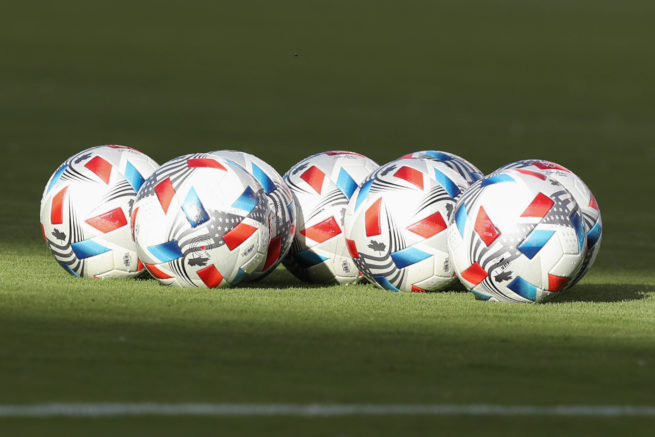 Lorenzo Insigne heading to Toronto FC
When thinking about 'Soccer' in North America and the professional game from a European viewpoint, it is a major sports league that is perhaps considered to be a little inferior to what we have available on the continent at the moment to put it rather lightly. Of course, there is a lot more on offer within Europe given that the sport has competitions such as the Premier League, La Liga, Serie A, the Bundesliga and Ligue 1 amongst others whilst there are also cup competitions including the UEFA Champions League.
Indeed, the MLS has continued to grow at a reasonable rate and has even attracted interest from around the world as gamblers have decided to place numerous bets using bet365's new offer code that they can use in order to further enhance their sports betting experiences, however the level of action would still be hard to compare to the level found here.
Many players have decided to opt for North America as their careers come to an end and approach the twilight years, however, it seems one player might be about to test himself in the MLS despite having been highly successful in Italy and, arguably, still have some of the best football years of his life ahead of him.
News has recently broken that suggests Napoli captain Lorenzo Insigne could be about to leave the Serie A and head to Toronto FC on a free transfer, with his deal in Italy coming to an end in the summer and revealing he will not sign a new deal with the Naples-based side.
It was a surprise when he revealed his intentions as the 30-year-old has been at Napoli for his entire career to date, however it would seem a new challenge is on the horizon and one that could make him an even wealthier man.
It has been claimed by Michael Singh that Insigne has agreed to terms over a summer switch to Canada where he will team up with Toronto FC and is understood to be able to earn a salary of $12 million per season; a record for the club and one that eclipses the one that compatriot Sebastian Giovinco earned when he became the highest-paid player in the league when he made the move to the Canadian side.
Coincidentally, Giovinco was also approaching his 30th birthday at the time he decided to move to North America, but he did exceptionally well during his time as he managed to become the club's all-time record goalscorer with 83 goals in 142 games.
Insigne, who has managed to score 114 goals in 414 appearances thus far for the team he has captained, would likely be able to be a star in Canada, although his former agent has suggested the move is not right for him just yet.
Antonio Ottaiano told Radio Marte (via SportBible): "It's a lifestyle choice more than a career one.
"A decision like this means playing a very different type of sport. It's exhibition football, not a proper competition.
"We'd need to see what his priorities are, who he is getting advice from.
"Naturally, we Italians struggle to understand a move like this, yet Giovinco did it. Only those who are in this situation can understand how much the salary pushes them to accept or not."
Nonetheless, it would seem MLS' gain is going to be European football's loss – or at least Italian football's.