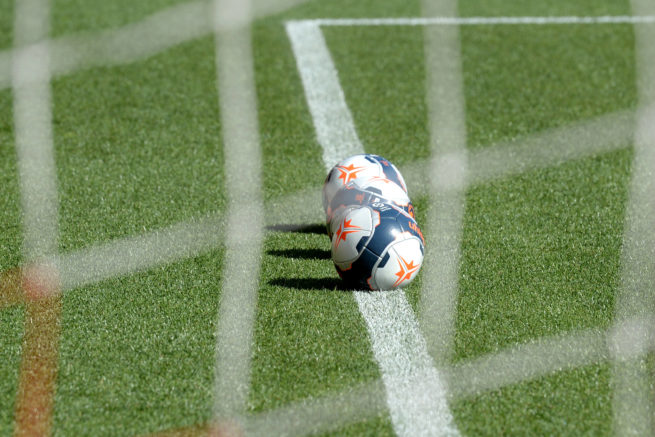 Atletico Madrid will face Manchester United in the UCL Round of 16
The current La Liga champion, Atletico Madrid, will face the English team Manchester United in the Round of 16 in the Champions League. When the draw was taken first, United got PSG, and the Spanish club got Bayern Munich as opponents. Atletico Madrid betting odds will change as the redraw happened.
But due to some technical issues, UEFA decided to redraw and then Atletico got the Red Devils as opponents. It was after mistakingly placing Manchester United's name into the wrong pot due to a technical error in the process.
The first legs are scheduled to take place on February 15-16 and February 22-23. The second legs will be played on March 8-9 and March 15-16.
PSG's initial draw with United was a highly anticipated battle between Cristiano Ronaldo and Lionel Messi. The competition's two top goal scorers.
Atletico Madrid will be relieved after the redraw because they have avoided the German giants Bayern. The Bavarians are on top form this season, and it is sure that the Spanish club will not be able to compete at a high level with the opponents.
Manchester United will be a good opponent when we compare both teams' performance. Atletico is currently sitting 4th with 30 points from 18 matches. But they are 13 points away from the league leaders Real Madrid. United was struggling under Ole Gunnar Solskaer, and Ralf Rangnick replaced him. So, United are still in the process of making the team with the ideas of the German manager. So, Atletico can use this opportunity to strike against United. Their manager Simione will also be thinking about using this chance wisely to qualify for the quarterfinals.
But Atletico and Simeone should be careful about one player. A player who gave them nightmares whenever they faced each other. Cristiano Ronaldo!
Ronaldo enjoys a good record against the Rojiblancos, scoring 25 goals in 35 appearances in all competitions. He also has nine assists to his name. Ronaldo has four hat-tricks against Atletico, two apiece in La Liga and the UEFA Champions League. He has scored three free-kick goals and six penalties against Atletico Madrid. He has never missed a spot-kick against Diego Simeone's side.
The former Liverpool defender Jose Enrique pointed out that Ronaldo will be key to his as they face the Spanish club. He said: "I think in the Champions League, Simeone is a very clever man, so I actually believe that Atletico will beat Manchester United, and it's not because I don't want United to win, that's another reason.
"Simeone knows these games and it's going to be very difficult for United, but at the same time they have someone called Cristiano Ronaldo that you know in any moment can change everything."