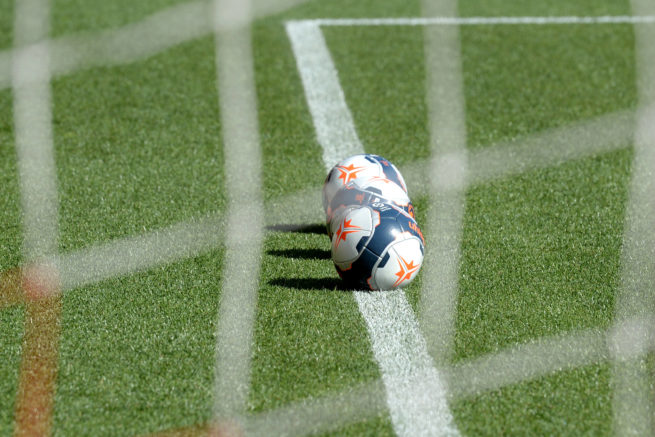 An end to 70-year Liga MX title drought for Atlas
On December 13th, Atlas FC defeated Club Leon in the penalty shootout to win the Liga MX title after 70 years. The last time they won the title was in 1951. Liga MX betting in the final was unpredictable as Atlas FC turned it around in the second leg. 
The final is of two legs in the Liga MX. 
1st leg
The first leg was in front of a packed crowd at Estadio Leon, Leon's home stadium. Atlas dominated the match from the kickoff, and they initially took charge with an attack-minded approach that secured an early goal in the 11th minute from Luis Reyes.
When Leon was trying to get the equaliser, they got a major blow in the form of an injury to their right-back Andres Mosquera, and he was substituted in the 35th minute. But still, the home side was able to react quickly. They scored the equaliser in the 37th minute with a powerful shot from Victor Davila. 
In the 65th minute, Atlas' Julio Furch gave the lead with a splendid shot. But Leon's manager Ariel Holan was not in panic. He made great substitutions which were very crucial in turning around the match. In the 78th minute, Angel Mena picked up a rebound from Atlas goalkeeper Camilo Vargas and slotted the ball into the back of the net to make it 2-2.
The match was getting more exciting, and it seemed like that both teams would score more in the ending minutes. 
In the 86th minute, Leon took the lead in the game for the first time when Mena scored from the penalty spot. After that, Atlas could not react quickly to get an equaliser. 
"We never stopped fighting," Mena said after the match. "We believed that we could reverse the situation."
2nd leg
Leon kicked off the second leg with an advantage of one goal over Atlas. Both teams were looking to attack from the first minute onwards. The first half was tense and enthralling. But both teams were not able to open the scoresheet. Atlas was cautious in not conceding another goal as it will be difficult for them to score two in the second half to take the game to the extra time. 
In the 55th minute, the moment every Atlas fan was waiting for arrived. Their captain Aldo Rocha redirected a shot from Jeremy Marquez and equalised the score 3-3 in aggregate. 
The match went to extra time, and Atlas got an advantage as Leon's Emanuel Gigliotti got the second yellow in the 94th minute. But the home side did not utilise the edge properly. 
The match went to the penalties, and Atlas goalkeeper Camilo Vargas made two crucial saves to give Atlas an advantage. Striker Julio Furch took the final kick and ended Atlas' 70-year title drought at Estadio Jalisco.