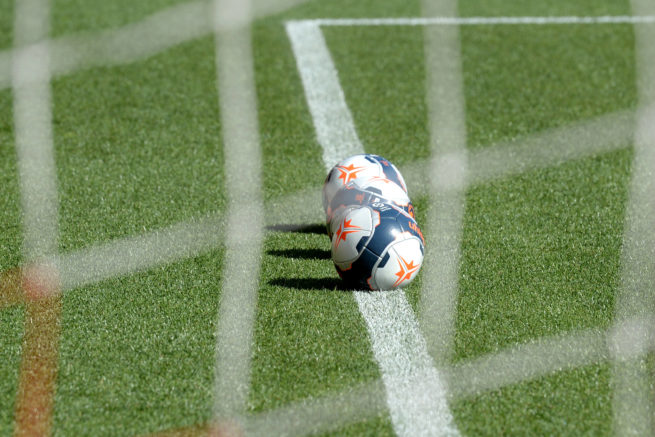 Rangers FC will face Dortmund in the Europa League playoffs
Scottish club Rangers FC will face Borussia Dortmund in the UEFA Europa League knockout round playoff. The winners of the playoffs will qualify for the Round of 16. The eight playoff ties pit teams who finished second in the Europa League groups against clubs who were third in the Champions League groups. The winners will join the eight Europa League group winners in the last 16, the draw for which will be held on 12 February next year. Winning against Dortmund will have an impact on the Rangers betting.
Rangers FC finished last season on a high by winning the Scottish Premiership with 100 points. Steven Gerrard's invincibles smashed through the 100-point barrier for the first time in Rangers' history and had a lead of 25 points with the second-placed Celtic FC.
After winning the league, Rangers qualified for the Champions League qualifiers. They reached the 3rd round and faced Malmo. But the team lost to Malmo FF in their third qualifying round tie with an aggregate score of 4-2 after two ties.
In Europa League, the Scottish club was drawn in Group A with Lyon, Sparta Prague and Brondby.
The first group stage match was against the French club Lyon. Against Lyon, the team did not have much clue to know what to do. They lost the game by two goals. One of them was an own goal by James Tavernier in the 55th minute. They just had two shots on target and could not break the Lyon defence.
The second match was against Sparta Prague, and they were hoping to have a comeback with three points. But it was another disappointing performance from Gerrard's side. They lost the game for one goal, and the red card for Glen Kamara in the 74th minute was a massive blow for their comeback.
The team grabbed their first three points in the third match against Brondby. The team showed a convincing performance and won the game for two goals.
But the remaining three matches were disappointing for the Rangers. In the fourth match against Brondby, they did not grab all three points. It was a disappointing draw.
They won the fifth match against Sparta Prague, but it was of no use as Lyon had already sealed the top spot in the group. In the last and final game of the group stage, Rangers shared the points with Lyon and qualified for the playoff with 8 points.
Rangers will play against Dortmund's Giovanni Reyna, whose father, Claudio Reyna, played for Rangers from 1999-2001. He was crucial when the team qualified for the Champions League in 1999-2000.