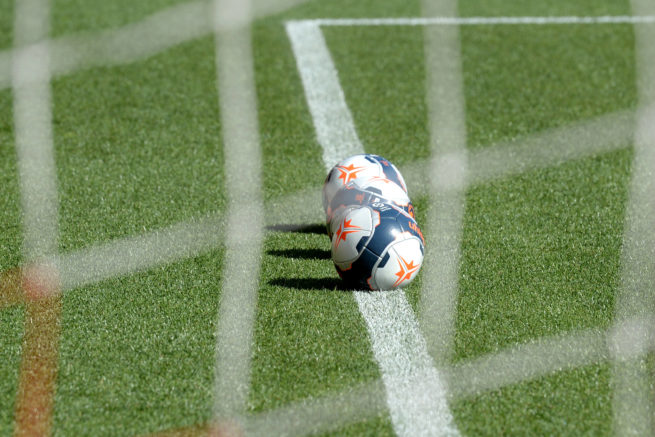 Sergio Aguero bids emotional farewell to his football career
'AGUEROOOO…' No even one football can forget this moment and Martin Tyler's commentary on May 13th 2012. It was: AGUEROOOOOO… I swear you'll never see anything like this ever again!" Manchester City was such a historic moment as they won their first league crown since 1968. It was also the day when the Manchester City fans made a space for the Argentine footballer in their hearts. He is one of their legends, and at the end of last season, he announced that he would leave City as a free agent. No one had such influence in football betting as Aguero in EPL.
Later, FC Barcelona signed him. With Barcelona, he played five matches, and it was in the fifth match a piece of bad news arrived. The match happened in October. The former Manchester City striker was subbed off in the first half of the league game against Alaves due to some pain in the heart. Later, the 33-year-old striker was diagnosed with a heart arrhythmia, and the doctors ordered him to rest until the new year.
It was heartbreaking news for the football fans. Not even a single fan expected such a sad incident for the Argentine. After the news arrived, Aguero responded to his fans through social media that the doctors had given him 90 days to analyse the situation and then decide in the new year. Barcelona also issued a statement ruling out Aguero for three months on November 1st following cardiac exams after he was taken off during the 1-1 draw against Alaves.
But the news from the club and the player came quick. Earlier this week, Barcelona released a press release that Aguero will tell about his future in the coming days.
Yesterday, at the news conference, he announced his retirement at Camp Nou. He was accompanied by the president of the club Joan Laporta. He was very emotional and said: "This conference is to announce I have decided to stop playing professional football. It is a very difficult moment. The decision I have taken for my health; the problem I had a month and a half ago.
"I have been in good hands with the medical staff. I made the decision ten days ago after doing everything possible to have some hope of playing on. I am very proud of my career. I have always dreamed of a professional career since the first time I touched a ball at 5.
He also thanked Atletico Madrid and Manchester City. "I want to thank Atletico Madrid, who took a chance on me when I was 18, and Manchester City. Everyone knows who I feel about City and how well they treated me there."