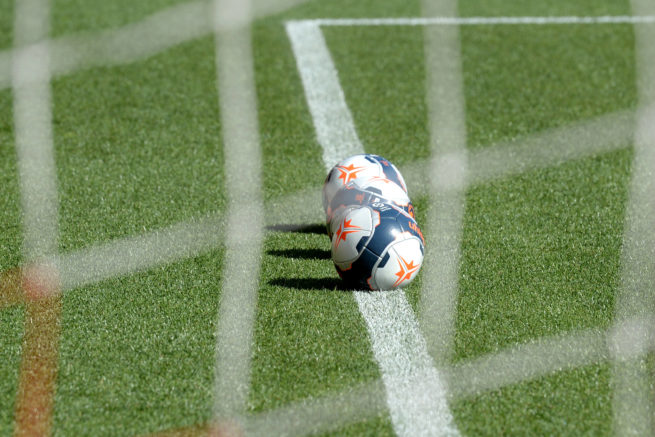 PSG have a comfortable lead in Ligue 1
Last evening, PSG faced their league rivals and Kylian Mbappe's former club Monaco in the league match. PSG dominated the game completely, and they won it for two goals, which Kylian Mbappe scored in the first half. The Frenchman did not show any mercy to his former club and added two more goals to his total tally this season. Now he has moved to second in the top scorers' list and has eight assists in total. He has taken 46 shots, and the conversion rate is 20%, with a shot accuracy of 54%. PSG betting in  Ligue 1 is always a trusted option.
When Lionel Messi signed his contract with PSG, one of the most asked questions was how Mbappe and the Argentine would perform together. Fans were excited and worried at the same time when they saw this duo on the ground. As expected, in the beginning, the link-up between them was not working out, and it affected the results of the French club.
But slowly, they started to sync up well, and now it is like they have a connection while playing. It was crucial for the team, and after Neymar's injury, they worried about moving on. Mbappe and Messi have given Pochettino relief by performing well and delivering results.
In the match against Monaco, Messi and Mbappe grabbed some records. Kylian Mbappe reached 100 goals in Ligue 1 for Paris Saint-Germain with the brace against Monaco. He is the youngest player to score 100 goals for a single team in the top-flight. He did it at the age of 22 years and 357 days.
Lionel Messi has been involved in at least one goal in consecutive games for Paris in all competitions for the very first time. A brace vs Club Brugge in UCL and an assist vs Monaco on Sunday.
PSG needs to take back the league title they lost last season to Lille. Currently, they have 45 points from 18 games and a lead of 13 points to the second-placed Marseille. There is also a massive lead of 20 points with last year's champion, Lille.
But the team suffered a blow when their left-back Juan Bernat picked up a non-contact injury which could compromise his involvement for the remainder of 2021 after he just started to return to form after a lengthy injury absence. Now, Pochettino will have to rely on the remaining options.
As the team has a comfortable lead in Ligue 1, they will shift their focus to the Coupe de France and then to Champions League as they will have the chance to face the big teams like Bayern Munich, Real Madrid or Manchester United.