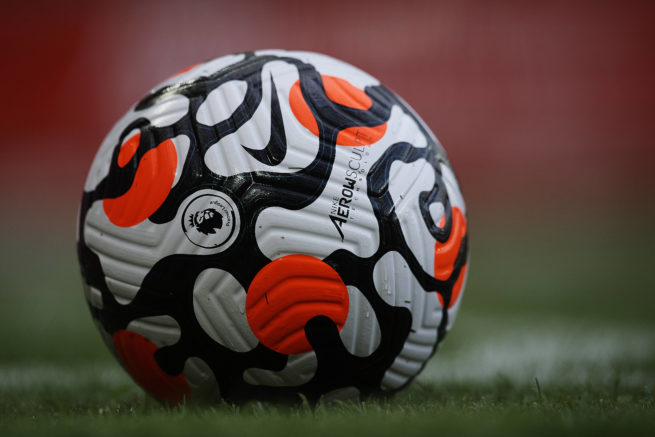 Benzema and Vinicius – Real Madrid's in-form duo
Last season, in Real Madrid's match against Borussia Monchengladbach, there was an incident when the team was returning to the ground for the second half. Karim Benzema had a talk with his teammate Ferland Mendy about Vinicius Jr. He said: " Don't pass him the ball bro. He is playing against us." The media captured it, and the viewers came to know that the environment between Benzema and Vinicius is not so good on the ground. Soccer betting with a goalscoring duo can increase the odds of winning.
Vinicius did not have a great season at that time last season. Zinedine Zidane was giving him many opportunities, yet he was disappointed in all the performances. It was the reason why Benzema had that controversial conversation with Mendy. 
Now, let's come to the current season. Currently, we are witnessing the best form of the Brazilian in the Real Madrid jersey. He is not the same player who was missing the chances he got last season. He has turned into a beast under the new manager, Carlo Ancelotti. When the team was having defensive issues, the goals from Benzema and Vinicius was helping them to hang on to the points in La Liga and Champions League. 
Currently, we can consider the duo of Vinicius and Benzema as one of the best duos in football this season. It feels like they have a healthy competition to score more goals than the teammate. A lot had changed between them since that incident last season. Another example that shows football can change any unhealthy problems between the players or fans. 
The stats will show why Benzema and Vinicius are lethal for the Los Blancos. Benzema has scored 17 goals from 20 matches this season in all competitions. In La Liga, he is the top scorer with 12 goals from 15 games. He has also provided seven assists. Karim Benzema limped off the field in the 16th minute of the match against Real Sociedad due to a hamstring issue and was replaced by Serbian Luke Jovic. He could miss a few games for Los Blancos as the extent of his injury is not entirely known. It will be interesting to see how Real Madrid will perform after the absence of their key man.
Vinicius will have to step up more now after the injury to the Frenchman. Vinicius has 12 goals this season, his most ever for Real, with ten of those coming in just 16 LaLiga games. The Brazilian has already beaten his single-season scoring record for Real Madrid. 
Hazard and Bale will not get more chances after the rise of Vinicius. Even after Benzema's injury, Ancelotti will choose Luka Jovic over the other two.