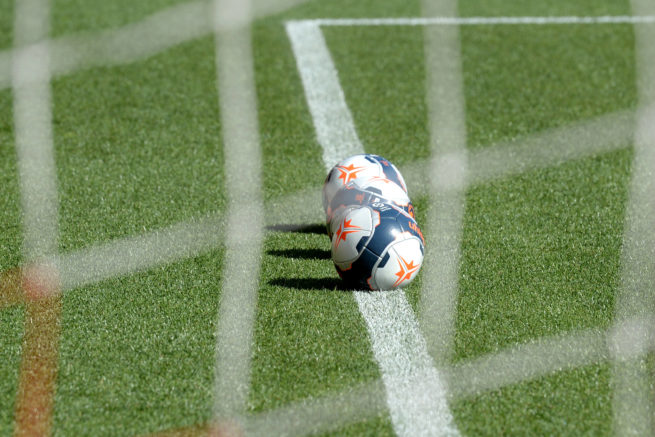 Real Madrid are on a perfect run
Real Madrid is having an excellent season till now under their new manager Carlo Ancelloti, who was appointed after Zinadine Zidane left his position at the end of last season. The Italian manager was the one who managed Real Madrid when they won their 10th Champions League in 2014. It was also Los Blacos' first UCL title after the 2002-03 season. So, this season, the fans will be hoping for some titles under Ancelotti. As they finished last season without any titles, the club and the fans will demand some titles. Real Madrid betting is having an increase after the recent good performances.
Till now, the season has been going perfectly for Real Madrid. The defence was an issue and headache for the team in the beginning. The attackers did their job well by scoring goals. But those leads were thrown away by the defensive leaks in the team. So, the team dropped some points at the beginning of the season in both the La Liga and the Champions League.
Football pundits pointed out this issue and said that the team missed Sergio Ramos a lot. It felt that they needed a captain like Ramos to lead the defence at some point.
But as the season progressed, the team's performance was improved. The attacking of the team was getting dangerous with the duo of Vinicius Jr. and Karim Benzema. Ancelotti made the defence more robust, and they started to concede fewer goals. It resulted in consecutive wins in La Liga and UCL.
The team's engine this season is Karim Benzema and Vinicius. The improvement of the Brazilian was a surprise to every football fan. He was lacking a bit in the finishing. This season he has managed to improve in every aspect, and now he is scoring goals regularly and when the team needs a crucial goal.
The team is currently the table toppers in La Liga and the Champions League. They have a lead of eight points in league with the second-placed Sevilla. Also, a gap of ten points against their eternal rivals Atletico Madrid and a massive lead of 16 points against FC Barcelona. The fans just need these stats to celebrate.
In UCL, they have only lost one game, and they are already qualified for the next round. But they have a crucial match against Inter Milan, and that match will decide the winners of Group D.
When asked about the good run that Real Madrid is having during the press conference before the match against Inter Milan, the manager said: "Quality and commitment are key to the good run we're on".