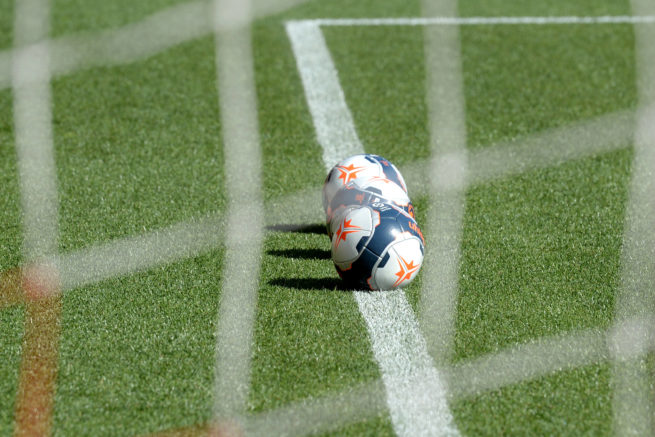 First loss for Xavi as Barcelona manager
Xavi was enjoying a three-game unbeaten streak as the manager of FC Barcelona. But on matchday 15, when Barca faced Real Betis at Camp Nou, they finished the game with a 0-1 loss. Football betting with Barcelona will require more patience when compared to other teams.
The match against Real Betis was seen as a preparation game before the crucial clash against Bayern Munich in the Champions League. If the Spanish club loses that game, then they will have to wait for the result of the Benefica-Dynamo Kyiv clash. If Barca loses and Benefica wins, they will have to play the Europa League.
So, as a precaution, Xavi rested Frenkie De Jong and Gerard Pique. Barca started the match well with great intensity, and the team concentrated on attacking highly but was also aware of the counter-attacks of Betis. Coutinho got a rare starting chance, and he showed some signs that he could do well. But as the match progressed, his intensity got decreased. The Catalan club's intensity was very high for Betis. They were not able to keep up the pace. But they were lucky that Barca did not score the goal.
In the first half, an incident happened, which was worrying for the Barcelona fans ahead of the Bayern clash. The young talented midfielder, Gavi, was taken out after the ball hit his head. But, later, the medical team announced that he would be okay for the match against the Bavarians.
The first half finished without any more actions. As usual, Barca's intensity was lowered in the second half, and the opponents started to use it as an advantage.
So, Xavi decided to take Coutinho out and give Dembele a chance. His pace was significant for Barca, and the Spanish manager knew that he was capable of disordering the defensive line of Betis. As expected, the Frenchman started to create menace. But there was no one supporting Dembele to find the net. His two shots went nearly the post.
Betis was becoming more dangerous in counter-attacks, and in the second half, it resulted in getting a goal. But, it was cancelled due to offside. It was Juanmi who found the net.
Late into the game, Barca was stunned by the goal from Betis. Juanmi scored the goal, which Sergio Canales nicely set up. That goal was enough for Betis to grab all three points. It was Betis' first win at Barca in more than three years, and in the point table, they are currently third with 30 points.
After the match, Xavi said: "They scored when we were playing better, we can't allow this type of counter-attack to happen. It's a defeat that hurts. We were at home, playing well in the second half. We need to get better, but I think we deserved more. It was a unfair punishment after playing a good game."