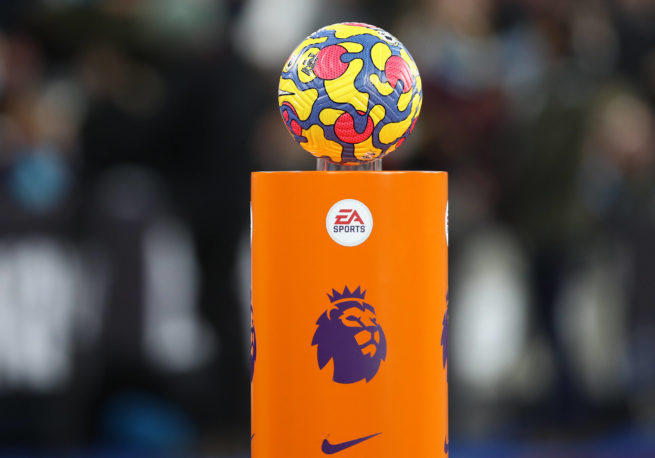 Player will return to Premier League for "astronomical" signing-on fee
If you were already firmly in the camp that felt that footballers already earned enough money, then there might be some who will not be too happy to read what a new report from Spain currently stating.
Indeed, we all want to earn a little bit of extra money, especially as December is now upon us and we all have to try and please our loved ones with Christmas gifts, which is why many will either seek alternative employment to try and boost their finances or simply look to find the best casino bonuses at rivernilecasino.com and try to win some top prizes with!
Perhaps similar to obtaining a new job, it would seem a player from La Liga would be keen on making a return to the Premier League, although it would have to come with an "astronomical" signing-on bonus for him to be interested.
According to El Nacional, Newcastle United are the English side that is keen to bring Thibaut Courtois back to England's top division, although the Real Madrid shot-stopper is also understood to have options in Germany and Italy, with FC Bayern Munich and Juventus both understood to be interested.
The 29-year-old left Chelsea in 2018 to sign for Real Madrid and despite having gone on to make almost 150 appearances for Los Blancos and win the La Liga title as well as a Spanish Super Cup, but it seems he is willing to go where the money is. Maybe he should be looking at the best online casino newzealand has to offer, instead?
It would likely cost a team a lot of money to sign Courtois in the first place, as he only recently extended his deal at the Santiago Bernabeu, with his contract lasting until 2026.
Nonetheless, the Spanish media outlet has claimed that has not stopped him from 'ordering his agent to listen to each and every one of the proposals' that come his way in the future.
It is claimed that the 'keeper would be prepared to 'study' for a route out of Madrid if he were to receive such an 'astronomical' signing-on bonus and a salary, with Newcastle perhaps one of the only teams able to offer him those terms.
Of course, Eddie Howe's side is backed by the Public Investment Fund (PIF), which is chaired by Saudi Arabia Crown Prince Mohammed bin Salman, and it is believed they would spend up to £200 million in the January transfer window whilst still complying with Financial Fair Play rules.
It has been reported that the Magpies will only spend around £50 million this winter, though, and with Howe's side still struggling, he might want to splash that cash on a couple of players, rather than just one who will want that as his salary.