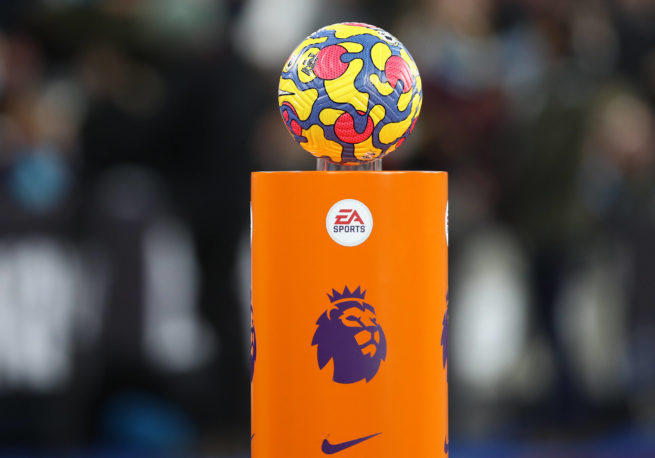 Premier League Matchday 13 round up
The Premier League's Matchday 13 looked to have a number of intriguing fixtures scheduled to take place and some of them certainly did not fail to disappoint.
Whilst many viewers would have been sitting at home watching the matches take place in the warmth of their homes and browsing allvideoslots.com, it would have been hard not to notice just how many of the games that were played over the weekend were made more difficult due to the weather.
A blanket of snow had covered a number of pitches up and down the country, although there was only one Premier League encounter that had fallen foul of the elements.
Tottenham Hotspur's lengthy trip up to the north was postponed very late as their match against Burnley at Turf Moor was cancelled because of the amount of snow, which will have been horrible for these fans.
Nonetheless, the remaining nine games got underway without too much trouble.
Arsenal kicked off the Premier League Matchday 13 weekend with a 2-0 victory against Newcastle United at the Emirates Stadium.
Liverpool continued to blitz and steamroll anyone who gets in their way as Jurgen Klopp witnessed his side thump Southampton 4-0 at Anfield, meaning Ralph Hasenhuttl could not shed a tear of joy this time, although he might have been crying after his team's performance.
Norwich City continued to pick up points following Dean Smith's appointment, although there was not much to speak about in their 0-0 draw with Wolverhampton Wanderers.
Steven Gerrard has maximum points in his new reign at Aston Villa, though, as they defeated Crystal Palace 2-1 at Selhurst Park, whilst Graham Potter was bemused as to why his side were booed by their fans after a 0-0 draw against Leeds United at home.
Sunday's action was fast and fraught at times, with Brentford recording a 1-0 victory over an under-fire Rafa Benitez's Everton, although the goals came thick and fast at the King Power Stadium.
Claudio Ranieri's return to the stadium in which he won the most unlikely Premier League title ever in history was an unhappy one in regards to results as his Watford side went down 4-2, whilst Manchester City beat West Ham United 2-1 as the Etihad Stadium witnessed a spectacular goal from Manuel Lanzini in the final moments.
Chelsea and Manchester United rounded off Matchday 13, but it was not much more than a bore-fest for many, as the two sides cancelled each other out with a 1-1 draw, courtesy of Jorginho for both goals.