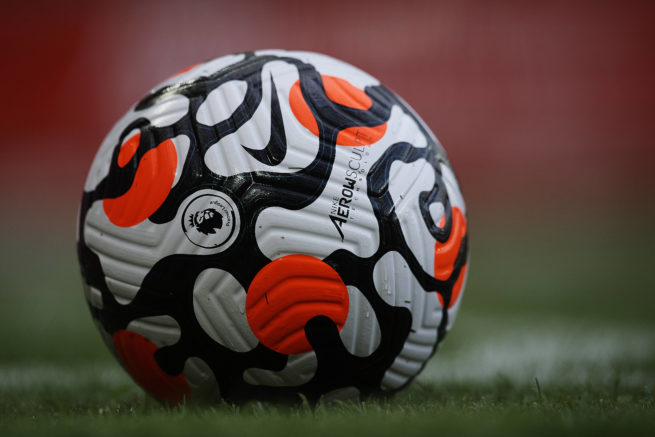 Everton remain interested in signing Man Utd misfit
What must Donny van de Beek be thinking and going through as he continues to be left out of every single plan that Ole Gunnar Solskjaer seems to have for Manchester United at the moment?!
The Dutchman has managed to make just four Premier League starts since completing a £39 million move from Ajax in the summer of 2020.
A total of 38 appearances have been made by the Dutchman across a variety of different competitions, however given the talent that the 24-year-old is known to have, it would seem he is just wasting away whilst at Old Trafford. We all know about wasting opportunities as bettors who do not use www.sportweddenschappen24.net are well aware of the damage it can cause.
Indeed, the arrival of Cristiano Ronaldo will not have helped his cause any further, as fewer spots in the team would have become available due to the position the Portuguese superstar takes up in the team, whilst Jesse Lingard's return from an exceptional loan spell at West Ham United would have made things even more difficult for Van de Beek.
He appeared to have been on the move in the summer as Everton had tried to end his misery and bring him to Goodison Park, as Marcel Brands – the Toffees' director of football – has admitted in the past.
However, that potential escape does not appear to be completely out of the equation in the future, as it is understood by Sky Sports that Everton could look to make a move for him in January.
"We had him on our list," Brands told Dutch broadcaster NOS's Along the Line sports programme. "At the beginning of the transfer window, we inquired at United, then it was impossible.
"At the end of the window, I received a call from Guido Albers, his agent, that he might be loaned out after all. But at the last minute it was cancelled; stopped again.
"You always depend on whether a club wants to cooperate, and it is early October, so much can still happen with injuries. United are playing on various fronts. It's hard to say now [whether we will return in January].
"It is of course a pity for Donny [that he is not playing regularly]. He is a very good player, no doubt about it. Such a boy wants to play and wants to return to the Dutch national team."
Of course, a move will depend on whether Manchester United feel that they can let the player go, although considering how he is continually looked over, you would imagine that he should be free to go and enjoy his football elsewhere temporarily; especially with the FIFA 2022 World Cup on the horizon that year.
However it would seem Solskjaer wants him to be as much of a team player as he can and admitted he can understand the frustration being felt by Van de Beek at the moment.
Everton could improve by getting the attacking midfielder that they perhaps need to climb the Premier League table and compete for a spot in Europe, whilst Manchester United could benefit from having a player get the experience he needs and potentially force his way into the team for the next season in the same way Lingard did last season.