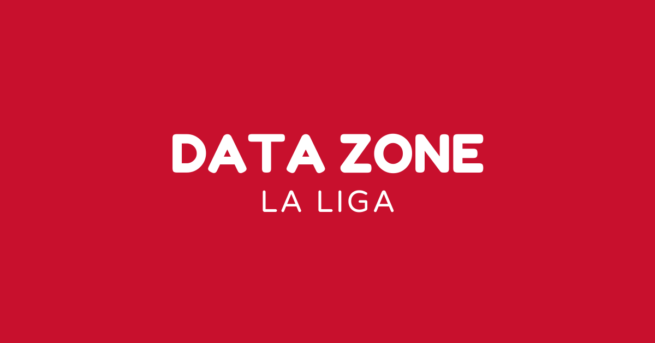 The Data: Tough game ended in win for Osasuna over Mallorca
The pendulum swung back and forth in the game between Mallorca and Osasuna in La Liga. The home side Mallorca were ahead by 2-1 but Osasuna seized the momentum and came back to win 3-2.
Osasuna took an early lead when Jose Angel found the net in the 9th minute, with an assist by Jon Moncayola, making it 1-0.
Mallorca equalised to 1-1 early in the match when Dani Rodriguez made his mark as he netted, with an assist by Salva Sevilla, in the 11th minute.
Straight after the break, Fer Nino made his mark and gave the team the lead. But Mallorca ran out of steam.
With more than 30 minutes on the clock, Osasuna's Inigo Perez scored and equalised.
The deciding goal came in the final minutes, when Javier Martinez Calvo scored a 2-3 for Osasuna, with an assist by Manuel Sanchez, what brought the final score to 3-2.
The result means the fourth game in a row without a win for Mallorca.
Mallorca have 1 win, 1 draw and 3 losses with a 4–11 goal difference in the last 5 games, while Osasuna have 3 wins and and 2 losses and a 10–11 goal difference.
The last match between the teams ended in a 2-2 draw, with Osasuna at home in July 2020.
Mallorca are unbeaten at home, after three games. Osasuna have all wins after two away games.
Mallorca have scored 6 goals. They have scored four goals at home. They've conceded 12 goals in total.
Osasuna have scored 10 goals in this campaign. Away from home they have scored 10 goals. They've conceded 11 goals in total.
Mallorca have opened the score in 3 of their 6 of the games, and have a winning ratio of 66 percent when scoring the first goal.
In the next games in the La Liga, Mallorca will play Levante (home) on 01 October 2021, Real Sociedad (away) on 15 October 2021 and Valencia (away) on 23 October 2021. Osasuna play Rayo Vallecano (home) on 01 October 2021, Villarreal (away) on 16 October 2021 and Granada (home) on 23 October 2021.