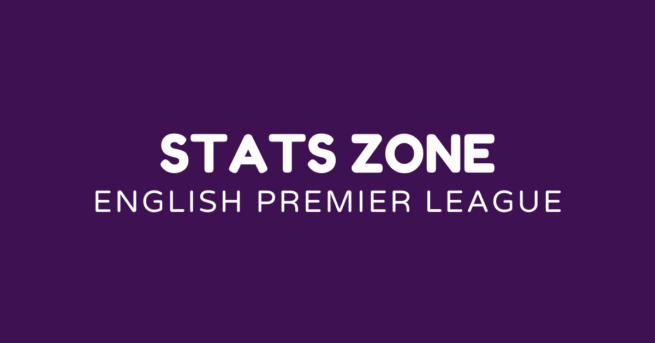 Stats Zone: Top-form Arsenal win another one
Arsenal are now in a strong position in the Premier League. When the team met Tottenham at home on Sunday, they secured their third win in a row. The team won with 3-1 (3-0), seemingly bringing their tough time to a close.
Arsenal started the match best and took the lead early when Emile Smith-Rowe scored after 12 minutes, with an assist by Bukayo Saka, making it 0-1.
The team increased their lead to 2-0, when Pierre-Emerick Aubameyang found the net, with an assist by Emile Smith-Rowe, in the 27th minute.
Arsenal also increased their lead to 3-0, as Bukayo Saka scored, in the 34th minute.
Heung Min Son reduced the score for Tottenham with an assist by Sergio Reguilon, in the 79th minute. However, Tottenham were unable to make more of an impression. This brought the final score to 3-1.
Arsenal have 3 wins and and 2 losses with a 5–8 goal difference in the last 5 games, while Tottenham have 2 wins and and 3 losses and a 3–9 goal difference.
For Arsenal, this means 10th place in the table, while Tottenham are 11th in the league.
The last outing between the teams ended in a 1-2 home win for Arsenal in March 2021.
Arsenal have scored 5 goals. They have scored four goals at home. They've conceded 10 goals in total.
Tottenham have scored 4 goals in this campaign. Away from home they have scored 4 goals. They've conceded 9 goals in total.
Arsenal have opened the score in 1 of their 5 of the games, and have a winning ratio of 100 percent when scoring the first goal. Tottenham have scored 66 percent of their goals before the break, with a +2 (2–0) goal difference.
After this game in the Premier League, Arsenal will play Brighton (away) on 01 October 2021, Crystal Palace (home) on 17 October 2021 and Aston Villa (home) on 21 October 2021. Tottenham play Aston Villa (home) on 02 October 2021, Newcastle (away) on 16 October 2021 and West Ham (away) on 23 October 2021.