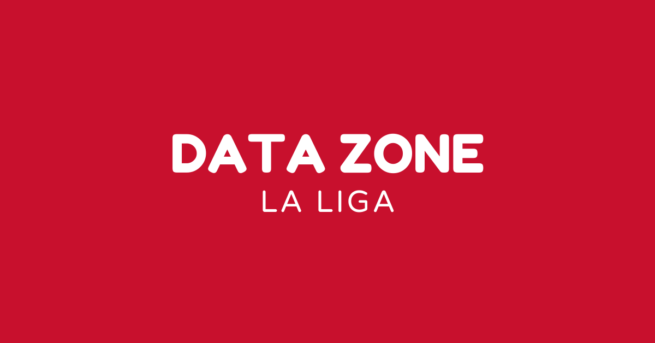 The Data Zone: Real Madrid beat Mallorca to claim top spot
Real Madrid take top spot in La Liga after winning at home against Mallorca. The game finished 6-1 (3-1). Madrid is two points clear of Atl Madrid at the top of the table. As for Mallorca, the result means they are in 10th place in the league.
The hosting team Real Madrid started the match at pace and took the lead straight away early in the game. After only 3 minutes Karim Benzema scored.
The team also increased their lead to 2-0, when Marco Asensio scored, in the 24th minute.
In the 25th minute Mallorca found the net as Kang In Lee scored, with an assist by Matthew Hoppe, and reduced the score for Mallorca.
Real Madrid increased the lead to 3-1 just four minutes later when Marco Asensio scored one more time. This occasion he found the net, with an assist by Karim Benzema.
Marco Asensio also scored in the 55th minute as he netted, with an assist by Karim Benzema, and then completed a hatrick.
Karim Benzema again increased Real Madrid's lead with an assist by David Alaba, in the 78th minute.
With six minutes left to play, Real Madrid's Isco increased the lead as he scored, with an assist by Vinicius Junior. The 6-1 goal was the last one of the game.
Real Madrid have now won four games in a row.
The result means that Madrid, after six game,s remain undefeated this season.
Real Madrid have 4 wins and 1 draw with a 17–7 goal difference in the last 5 games, while Mallorca have 2 wins, 1 draw and 2 losses and a 3–8 goal difference.
The last outing between the teams ended in a 0-2 home win for Real Madrid in June 2020.
Real Madrid are unbeaten at home, after one game.
Real Madrid have scored 21 goals. They have scored 11 goals at home. They've conceded 8 goals in total.
Mallorca have scored 4 goals in this campaign. Away from home they have scored 4 goals. They've conceded 9 goals in total.
Real Madrid have opened the score in 2 of their 5 of the games, and have a winning ratio of 50 percent when scoring the first goal.
In the next games in the La Liga, Real Madrid will play Villarreal (home) on 24 September 2021, Espanyol (away) on 02 October 2021 and Atlethic Bilbao (home) on 16 October 2021. Mallorca play Osasuna (home) on 25 September 2021, Levante (home) on 01 October 2021 and Real Sociedad (away) on 16 October 2021.