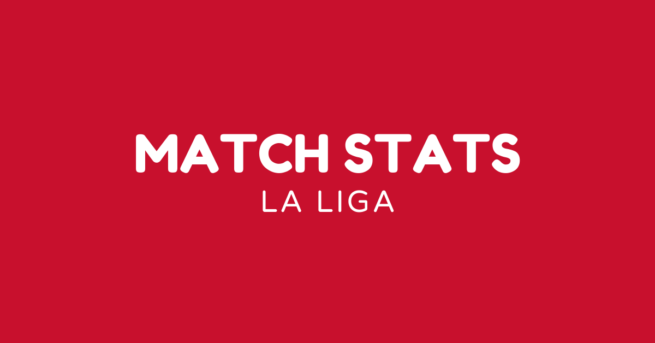 Match Stats: Araujo salvages point for Barcelona in draw with Granada
After a goal from Duarte, Granada were 1-0 up at half-time, in their away game against Barcelona in La Liga. But then, Barcelona clawed their way back into the game and equalised through Araujo. The game finished 1-1.
The visiting team Granada started the match at pace and took the lead straight away at the start of the game. After only 2 minutes Domingos Duarte scored, with an assist from Sergio Escudero.
After that the game came to a long standstill. The equaliser came in the 90th minute, when Ronald Araujo scored a goal for Barcelona, with an assist by Gavi. The 1-1 goal was the last goal of the game.
It was Granada's fifth game in a row without a win.
Barcelona have eight points after four games, while Granada have three points through five games.
The last outing between the teams ended in a 2-1 away win for Granada in April 2021.
Barcelona are unbeaten at home, after two games.
Barcelona have scored 8 goals. They have scored seven goals at home. They've conceded 5 goals in total.
Granada have scored 3 goals in this campaign. Away from home they have scored 3 goals. They've conceded 8 goals in total.
Barcelona have opened the score in 2 of their 3 of the games, and have a winning ratio of 100 percent when scoring the first goal. Granada have scored 50 percent of their goals in the first 45 minutes, with a -3 (1–4) goal difference.
In the next games in the La Liga, Barcelona will take on Cadiz (away) on 22 September 2021, Levante (home) on 25 September 2021 and Atletico Madrid (away) on 01 October 2021. Granada play Real Sociedad (home) on 22 September 2021, Celta Vigo (away) on 26 September 2021 and Sevilla (home) on 02 October 2021.