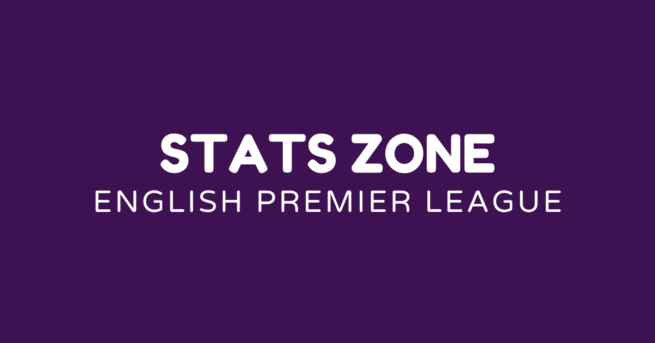 The Stats: Chelsea move into first spot after win over Tottenham
Chelsea beat Tottenham 3-0 (0-0) away and enjoy top spot in the Premier League after five games played – on equal points with Liverpool. Tottenham is in seventh place in the league.
The first half was goalless, but straight after half-time, Thiago Silva made his mark as he scored, with an assist by Marcos Alonso, to give Chelsea the lead.
With more than 30 minutes on the clock, Chelsea's N`Golo Kante netted with an assist by Mateo Kovacic, and increased the lead.
Chelsea increased the lead even more as Antonio Rüdiger scored, with an assist by Timo Werner, in the 90th minute. The 3-0 goal was the last one of the game.
Tottenham have 3 wins and and 2 losses with a 3–6 goal difference in the last 5 games, while Chelsea have 4 wins and 1 draw and a 12–1 goal difference.
The last outing between the teams ended in a 1-0 away win for Chelsea in February 2021.
Tottenham are unbeaten at home, after two games. Chelsea are unbeaten away from home, with one win in two tries so far in the league.
Tottenham have scored 3 goals. They have scored two goals at home. They've conceded 6 goals in total.
Chelsea have scored 12 goals in this campaign. Away from home they have scored 12 goals. They've conceded 1 goals in total.
Tottenham have opened the score in 3 of their 4 of the games, and have a winning ratio of 100 percent when scoring the first goal. Chelsea have scored 66 percent of their goals in the first 45 minutes, with a +5 (6–0) goal difference.
After this game in the Premier League, Tottenham will take on Arsenal (away) on 25 September 2021, Aston Villa (home) on 02 October 2021 and Newcastle (away) on 16 October 2021. Chelsea play Manchester City (home) on 24 September 2021, Southampton (home) on 01 October 2021 and Brentford (away) on 15 October 2021.