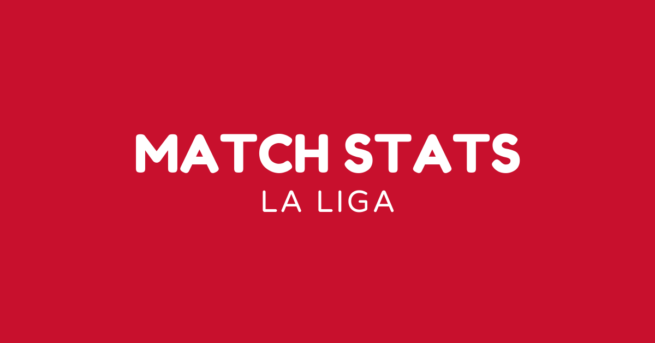 Match Stats: Vallecano win nailbiter against Getafe
Rayo Vallecano beat Getafe at home in La Liga. Rayo Vallecano had a 1-0 lead already by half time and ultimately won the game 3-0.
Rayo Vallecano took an early lead when Oscar Trejo found the net after 9 minutes, making it 0-1.
After that, none of the teams managed to score. Pathe Ciss increased Rayo Vallecano's lead with an assist by Radamel Falcao, in the 78th minute.
Rayo Vallecano found the net once more, this time through Radamel Falcao, who netted, with an assist by Pathe Ciss, in the 81st minute. This brought the final score to 3-0.
Getafe's losing streak now tallies five in a row.
Rayo Vallecano have 2 wins, 1 draw and 2 losses with a 8–5 goal difference in the last 5 games, while Getafe have 5 losses and a 1–8 goal difference.
The last match between the teams ended in a 1-2 home win for Getafe in February 2019.
Rayo Vallecano are unbeaten at home, after one game.
Rayo Vallecano have scored 8 goals. They have scored seven goals at home. They've conceded 5 goals in total.
Getafe have scored 1 goal in this campaign. Away from home they have scored 1 goal. They've conceded 8 goals in total.
Rayo Vallecano have opened the score in 1 of their 4 of the games, and have a winning ratio of 100 percent when scoring the first goal. Getafe have scored 100 percent of their goals before the break, with a -2 (1–3) goal difference.
After this game in the La Liga, Rayo Vallecano will take on Atlethic Bilbao (away) on 20 September 2021, Cadiz (home) on 25 September 2021 and Osasuna (away) on 01 October 2021. Getafe play Atletico Madrid (home) on 20 September 2021, Real Betis (away) on 25 September 2021 and Real Sociedad (home) on 02 October 2021.