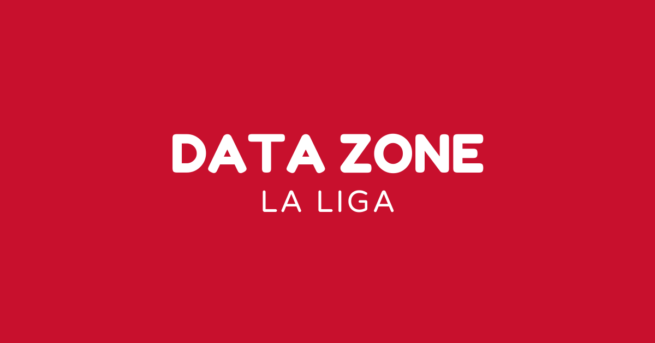 The Data Zone: Cadiz win hard-fought game against Celta Vigo
Cadiz were victorious away to Celta Vigo in La Liga on Friday. Despite a 2-0 lead by the second half the match was far from over, and the second half saw Celta mounting a worthy challenge to Cadiz's lead but Cadiz were able to hang on till the end and win the match 2-1.
The match was goalless until Cadiz took the lead in the 38th minute through Anthony Lozano, who scored, with an assist by Tomás Alarcon.
The team increased the lead to 0-2 just before the half-time whistle as Alfonso Espino netted.
With barely 30 minutes on the clock, Celta Vigo's Santi Mina scored and plugged one back for Celta Vigo. However, Celta Vigo were unable to make more of an impression. The 1-2 goal was the last goal of the game.
The result means the fifth game in a row without a win for Celta Vigo.
Celta Vigo have 1 draw 4 losses with a 4–10 goal difference in the last 5 games, while Cadiz have 1 win, 2 draws and 2 losses and a 6–8 goal difference.
Cadiz are now in 10th place, while Celta Vigo are in 18th place.
The last match between the teams ended in a 0-0 draw, with Cadiz at home in April 2021.
Cadiz are unbeaten away from home.
Celta Vigo have scored 4 goals. They have scored two goals at home. They've conceded 10 goals in total.
Cadiz have scored 6 goals in this campaign. Away from home they have scored 6 goals. They've conceded 8 goals in total.
Celta Vigo have opened the score in 0 of their 4 of the games, and have a winning ratio of 0 percent when scoring the first goal.
In the next games in the La Liga, Celta Vigo will play Levante (away) on 20 September 2021, Granada (home) on 26 September 2021 and Elche (away) on 02 October 2021. Cadiz play Barcelona (home) on 22 September 2021, Rayo Vallecano (away) on 25 September 2021 and Valencia (home) on 01 October 2021.