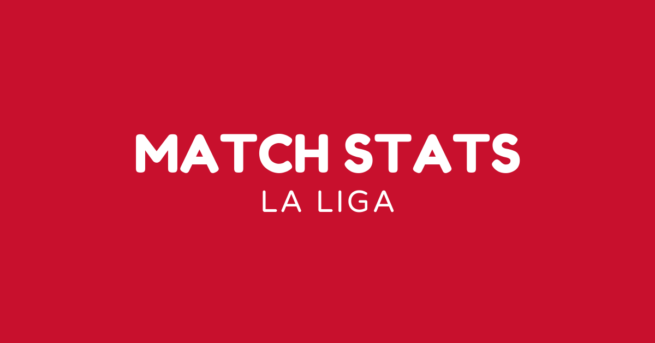 Match Stats: Real Madrid win after Benzema hat-trick
Karim Benzema claimed a hat-trick at home against Celta Vigo, as Real Madrid won 5-2 (1-2) in La Liga. Eduardo Camavinga and Vinicius Junior scored the remaining goals for the home side, while Celta Vigo's goals came through Cervi and Mina.
The visiting team Celta Vigo started the match at pace and took the lead straight away early in the game. After only 4 minutes Santi Mina netted from a pass from Iago Aspas.
Real Madrid equalised to make it 1-1, when Karim Benzema scored, with an assist by Federico Valverde, in the 24th minute.
Celta Vigo took the lead after more than half an hour's play as Franco Cervi scored.
Straight after the break, Karim Benzema made his mark and equalised for Real Madrid.
Real Madrid also made it 2-3 in the 55th minute, when Vinicius Junior scored, with an assist by Karim Benzema.
Eduardo Camavinga increased the lead in the 72nd minute.
The 5-2 goal came right at the end of the game, when Karim Benzema scored a goal for Real Madrid, and with this completed his hattrick. The team had then turned the game around. The 5-2 goal was the last one of the game.
The game was the fourth in a row without a win for Celta Vigo.
Celta Vigo have had a poor start and have only one point from their first four games. Real Madrid are on 10 points.
The last meeting between the teams ended in a 3-1 away win for Real Madrid in March 2021.
Real Madrid are unbeaten at home, after zero games. Celta Vigo are unbeaten away from home.
Real Madrid have scored 13 goals. They have scored five goals at home. They've conceded 6 goals in total.
Celta Vigo have scored 3 goals in this campaign. Away from home they have scored 3 goals. They've conceded 8 goals in total.
Real Madrid have opened the score in 2 of their 3 of the games, and have a winning ratio of 50 percent when scoring the first goal.
After this game in the La Liga, Real Madrid will play Valencia (away) on 18 September 2021, Mallorca (home) on 21 September 2021 and Villarreal (home) on 24 September 2021. Celta Vigo play Cadiz (home) on 16 September 2021, Levante (away) on 20 September 2021 and Granada (home) on 26 September 2021.