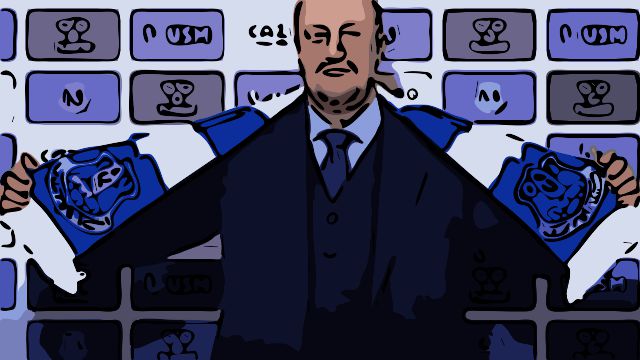 Rafael Benitez and Everton Could Be A Marriage Made In Heaven 
Former Liverpool manager, Rafael Benitez seems to be making it a habit to show up where he is not wanted. The Spanish tactician has been appointed the new manager of Everton, in a show of ambition by the club's owners after Carlo Ancelotti opted to go back to Real Madrid, as per leroijohnny casino enligne. Benitez's appointment has been met with a lot of opposition from the club's fans due to his storied history with bitter rivals, Liverpool, as well as his comments while in the Anfield dugout about Everton being a small club. The owners believe that with a seasoned manager like Benitez in charge, Everton can make the step up the table to the level of ambition they are showing as well as show why they should be making massive investments in the club.
A new stadium is in the works, and the owners want The Goodison Park outfit to be regular campaigners in Europe by the time the stadium is ready, which is one of the tasks Benitez has been given. Benitez and Everton look like Benitez and Newcastle all over again, but this time with the animosity of the Blues faithful. In Tyneside, he is revered for coming to Newcastle after his spell at Real Madrid, staying with them in the Championship and establishing them as a regular Premier League team again. He was well loved by the fans at The St. James Park, who regularly belted out chants in his name on the terraces.
It was a bit surreal to see fans closely associate with the often aloof and business-like Benitez, who had gained a reputation over the years as an hardman. Chelsea fans also didn't want his appointment after club legend, Roberto Di Matteo was sacked in late 2012, but he left Stamford Bridge at the end of the season, albeit with new found respect from the Chelsea fans, with a Champions League finish, the Europa League trophy, as well as semifinal finishes in both the League Cup and FA Cup. Benitez is a man that looks suited for Everton: a man that believes in graft in the pursuit of glory. He would demand 100% from his players, and make his team difficult to beat, especially at home.
Benitez is also a man who has had to work his way to the top, which is what Everton, as a club for working-class people, can relate to according to best high roller online casino. Throw in a bit of long runs in the cup competitions, and the Everton fans will probably nit sing his name, but they would know he is fighting for their team, as he has done all his career. This season, Everton should aim for the Europa League places, as it could serve as a springboard to attracting bigger players and show that the Everton project is well and truly underway. Benitez and Everton might not be a bad idea, afterall.