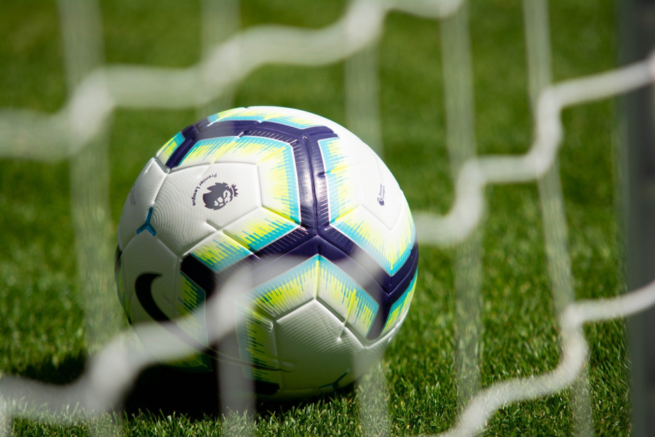 The Premier League 2020/21: Which teams are in with a chance of securing the title?
The last year has certainly been a strange one in the world of football, with many matches being cancelled and postponed, and most of those that have gone ahead being played in empty stadiums. Fortunately, the Premier League has still given avid fans something to watch and root for, and we're now almost halfway through the current season.
This is the point where serious title contenders tend to draw away from the pack, and we begin to get an idea of which teams are going to be in the running. I'm going to take a look at which teams are the bookies' favourites this year and outline whether I think their predictions are going to play out as expected.
Manchester City: 19/20
Right now, bookmakers seem to be in agreement that Man City are likely to secure the Premier League title this year. While they weren't playing at their best towards the beginning of the season, they've certainly improved as of late, and it's not surprising that they're currently thought to be leading the race.
While I think it's slightly too early to declare Man City the top contenders, I agree that they'll have a good chance of claiming the title. They've really ramped up their defence, with new signing Ruben Dias having found his feet and John Stones showing a return to form.
If they continue as they are, there's no reason why they can't take home the title, but only time will tell if they're able to keep up the pace.
Liverpool: 11/4
Liverpool are currently top of the table, but the bookies aren't expecting this to last much longer. The reigning champions haven't been on form as of late and a lot of their key players have been dealing with injuries that have led to long-term absences.
Many believe that Virgil van Dyk was the team's best player last season, but it's likely we won't see him back on the pitch until the summer, due to rupturing his ACL back in October. This has left a significant hole in Liverpool's defence.
If The Reds are going to take home the title, they'll have to avoid any further injuries and start collecting wins instead of draws. Recently, they've been unable to beat the likes of Fulham and Newcastle, who're languishing in the bottom half, so it makes sense that bookmakers are starting to have their doubts.
Manchester United: 7/1
Man Utd are putting in a serious bid for the title this season, having enjoyed an unbeaten run of 10 games, which included eight wins. Right now, they're in second place.
I think most fans will agree that they team's performance has drastically improved since the signing of Bruno Fernandes, who joined the side last year. In just 30 games he's been able to play a part in 33 of their goals. The arrival of veteran Edison Cavani was also a turning point for Man Utd, as he's earned a strong reputation for being able to score important goals in key games.
They might be the bookies' third favourite at the moment but, if Man Utd keep playing as they have been, there's no reason why they can't walk away with the title.
Tottenham Hotspur – 15/1
Tottenham are another team that have exceeded most football fans' expectations this year, having beaten the likes of Chelsea to a place near the top of the table. We've seen the side drastically improve under José Mourinho this season, and there's still some time for them to prove what they're capable of.
Forwards Harry Kane and Son Heung-min are hugely responsible for the successes Tottenham have seen so far this season. The pair have already managed to make Premier League history, having combined for 13 goals. With more than half of the season left, there's still time for themto set a new record and guide their team to victory. They'll just have to keep their fingers crossed that Kane and Son stay fit for the remainder of the season.
Now that we're almost halfway through the 2020/21 Premier League, it's possible to make some calls on who is likely to take the title home. The race is on for Man City, Liverpool, Man Utd, and Tottenham, and I could honestly see any of them being crowned the champions. Time will tell whether they bookies have it right.